Are you caring for someone at the end of life?
Our free mobile app makes it easy to coordinate the help needed.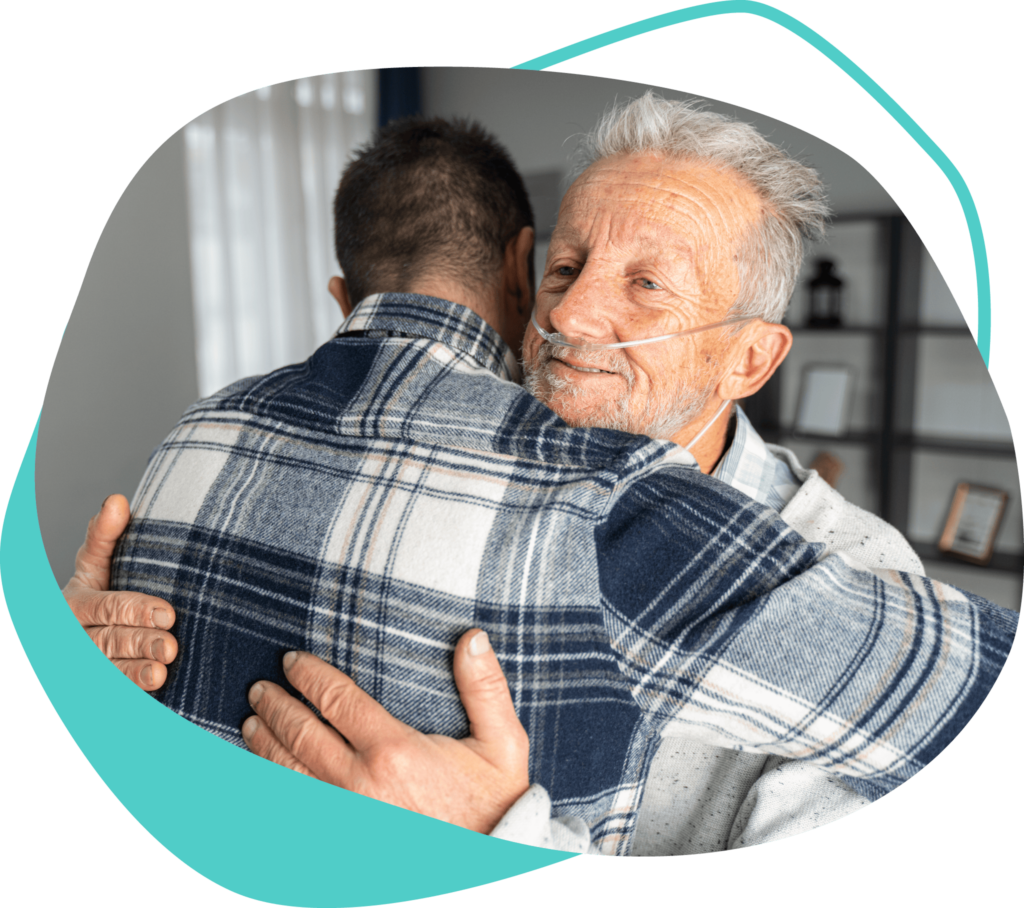 Organise help from family and friends with Gather My Crew
Supporting a loved one at the end of life is physically and emotionally exhausting.
Practical help and social support will make things easier – but it can be hard to communicate your needs to others.
Gather My Crew is here to help.
Developed by clinicians experienced in end of life care, our free, purpose-built app will support you to ask for and coordinate the care you need.
Set up a 'support crew' and coordinate family and friends to help out with meals, laundry, grocery pickup or social visits.
Or ask a family member or friend to set up your 'support Crew' today.
The right help at the right time makes all the difference
It's common to feel overwhelmed during hardship. This is the reason why 80% of users enlist a family member or close friend to help set up the app.
Invite people to join your Crew. Think of friends, family and anyone who's offered to help. You can use mobile numbers or phone contacts to send an SMS invite.
Identify help opportunities
If the person you're assisting is overwhelmed, it's likely they'll struggle to think of what others should do to help. Our handy 1 minute questionnaire can make it a little easier. We'll use the answers to build a list of common help requests, all saved in the Help List.
To request help, create a task. You can start with a suggestion from the Help List. Or create your own.
The description, date and time for new tasks will be added to the shared calendar and published task list.
You can use in-app messages to send updates, upload photos and share materials for specific tasks, such as shopping lists or recipes.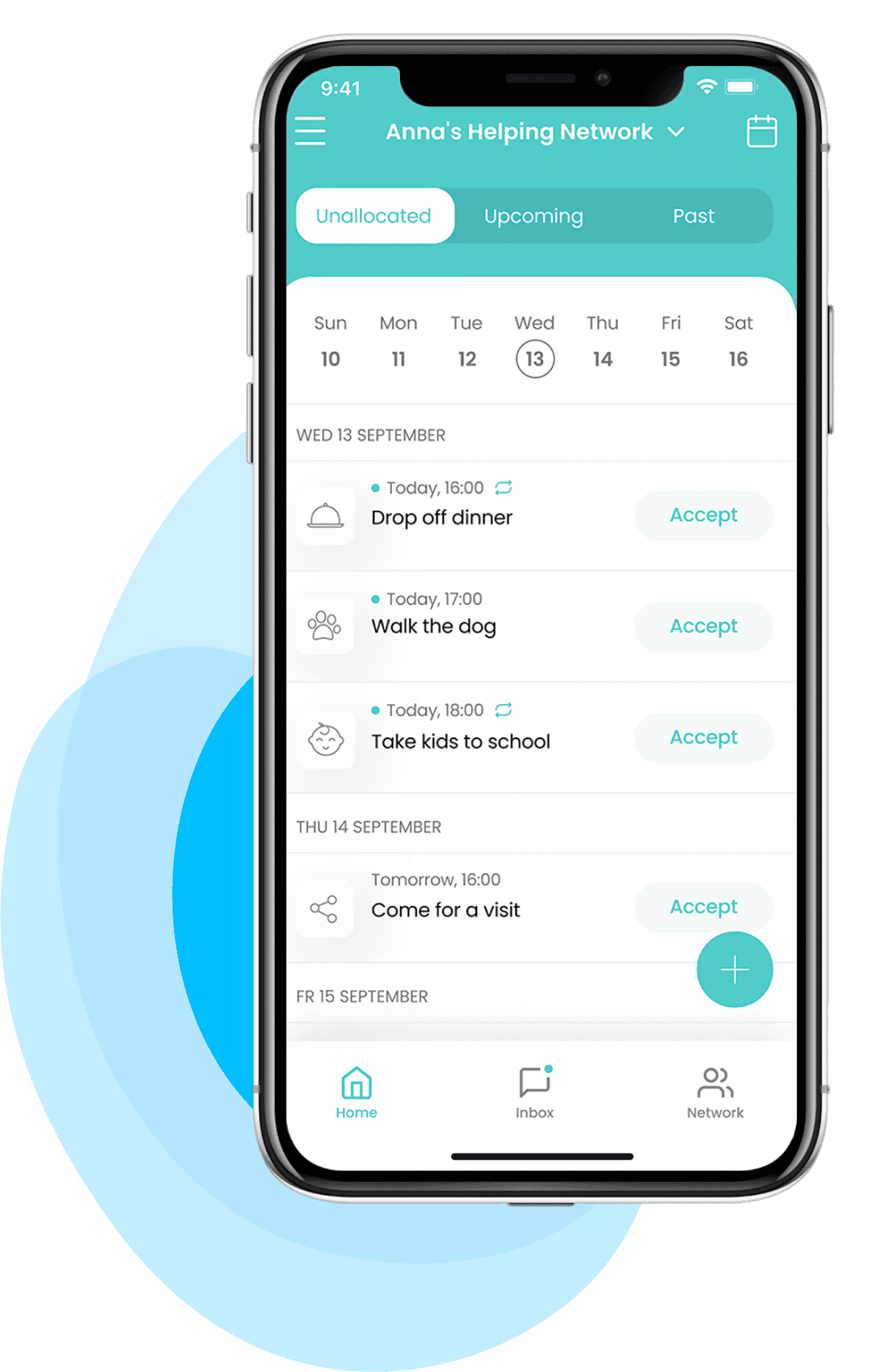 "Wednesday is my day off. So I'd be more than happy to walk the dog."
"I'll take Anna's kids with mine to school. Easy since they're so close by"
Many hands make light work
Using our innovative platform, thousands of everyday people have worked together to support one another. Building a community of kindness to provide sustainable support that meets the needs of those they care about.
Real stories, from real people
Frequently asked questions
Common questions about our technology
Can I share the admin duties?
Yes. You can allocate as many people to be administrators as you wish. These people can add and delete tasks, invite Crew Members, send messages and edit details. To give a Crew Member admin rights, you need to click on the name of the person in your Crew and allocate them admin rights within their details.